Continuous Dry Machine
Advanced Drying for sesame.
Continuous Drying System.
Efficient Drying Process.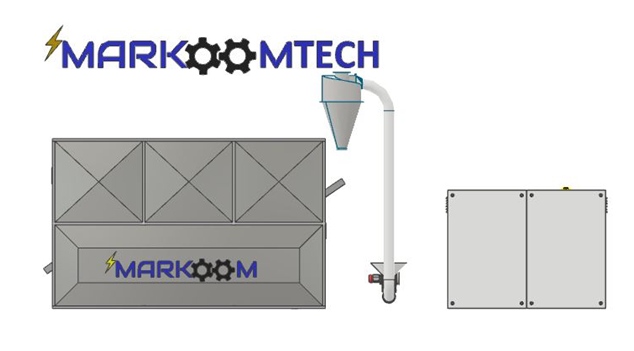 Product Overview
MarkoomTech continuous drying machine is a unique system that has been developed for sesame drying after sesame husk removing process in the sesame hulling line. In the new sesame peeling system, we reduce the amount of used water compared with other traditional sesame peeling methods. In order to store your product (hulled sesame) safely, you should obtain the normal humidity level as it was before treatment. Our continuous drying machine provides an ideal solution for drying sesame in the sesame hulling line. Like the toasting process, the drying process is carried out by direct contact with the hot surface inside the drying chambers (auger system) consistently.
Operational Manner
MarkoomTech sesame drying machine was designed for sesame drying constantly. The machine consists of a semi-circle open chambers with a double bottom for roasting process. Each drying chamber is a U-shaped spiral conveyor equipped with stirring wings which transfer sesame inside the spiral conveyor. These flexible drying tubes help sesame transporting inside and from chamber to chamber. The number of these drying chambers depends on the required capacity. Each drying chamber is with double jackets covered heated by oil where sesame is passed in for roasting processing via direct contact with the hot surface.
Components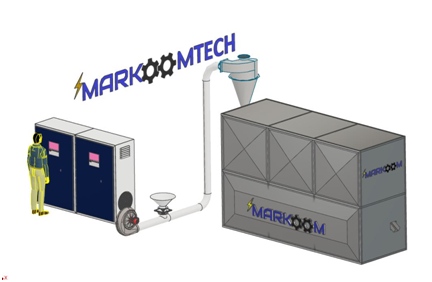 • Strong frame.
• U-shaped drying chambers.
• Internal auger screw for sesame transport.
• Sesame mixing arms.
Distinguish features
• Perfect results.
• Store hulled sesame safely.
• Constant drying process.
• Continuous operation.
• Accurate blanching and Drying.
• Possibility for upgrading it into a roasting system.
Digital catalog
Whatsapp: +90 543 560 64 90
Contact for infomation